Cellairis Power - USB-C To USB-A 3FT Charge Cable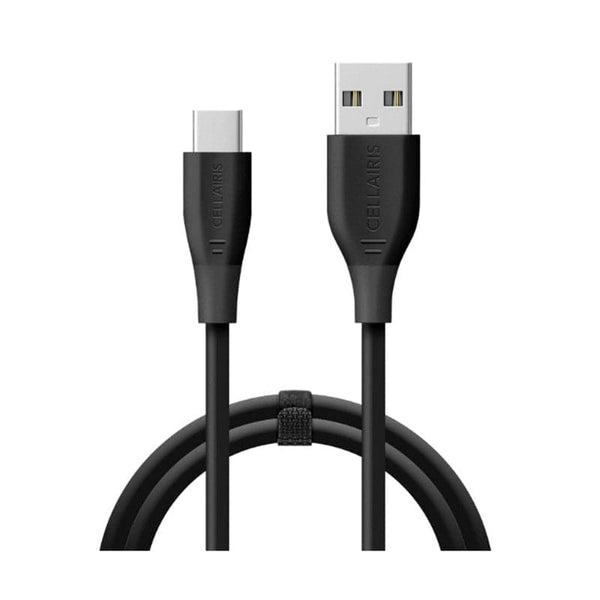 Cellairis Power - USB-C To USB-A 3FT Charge Cable
In stock online - retail locations subject to availability
Like New: These devices look like and function like a new phone with no scratches or blemishes!
Great: These devices will be free of visible dents, chips and scratches!
Very Good: These devices may have light scuffs or subtle scratches. They are available at fantastic value!
Good: These devices typically have visible scuffs, hairline scratches, or other minor imperfections.
The Cellairis Brand charge cable is made of durable, yet flexible TPE and made to fit USB-C compatible devices. Featuring high-level strain relief, this 3 foot, black cable can take over 10,000 bends, to ensure its maximum longevity. Includes a cable tie for easy storage. This cable is USB-C to USB-A.
Why Mobile Klinik?

Guaranteed
Our phones backed by a 1-year warranty* and no-blacklist guarantee.

Affordable
Save up to 50% vs. new* on a wide selection of top brand devices.

Certified
Our phones pass a 64-point inspection by expert technicians.

Sustainable
Buying certified pre-owned keeps phones out of landfills.
View

Hide

terms and conditions
*Subject to approved credit. 0% APR. Customer must finance the device over 24 months to receive the $0 upfront price. Requires an in-market mobility plan with data and voice included. Device balance will be paid over a 24 month period via equal monthly payments. Taxes are extra. Payment of any outstanding device balance will become due upon termination.